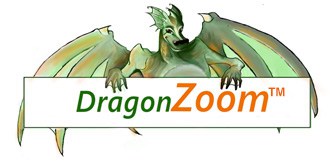 New 2.0 Version coming soon!
Where do Dentists and Physicians go to look for a job? Dental job boards?  Medical job boards?  Healthcare Recruiters?  DragonZoom is the newest way to "search" for a healthcare job and advance your career!  Have dental employers and medical employers find YOU!  Dental practices and medical practices across the nation are searching for
Now, you can post your profile confidentially for FREE so employers can view your education, experience, skills and other important information by creating a DragonZoom online profile through DragonZoom dental and medical job board.
Dentists
Orthodontists
Periodontists
Endodontists
Pediatric Dentists
Prosthodontists
Physicians
Nurse Practitioners
Physician Assistants
Registered Nurses
Dental Hygienists
Dental Assistants
Dental and Medical Office staff and their offices
Start building your FREE
Dragon

Zoom™

 Professional Profile
Candidates
Create your FREE Professional Profile here powered by DragonZoom™! Your Professional Profile outlines your Skill Sets, Experience, Certifications & Licenses, and Professional Goals for prospective employers' unlimited, nationwide viewing. Your name and contact information is NEVER public.
Employers contact us about their interest in you and the opportunity. We never reveal your name or contact information until we've discussed the opportunity with you and the position is of interest to you.
Employers
Search Dental and Medical professionals based on Field of Study or Expertise, Years of Experience or Location or any combination to search for qualified professionals for your organization.
Contact Manfield Group USA for more information on a specific candidate and reference their Profile Reference Code or to present opportunities. We'll take it from there.
Professional Profile Service powered by 
Dragon
Zoom™
Why: Clients come to Manfield for our reputation of providing top quality professionals. With our DragonZoom™ Professional Profile you will gain a higher level of visibility and exposure to Manfield clients and all other employers nationwide! Our aggressive internet marketing strategies make your profile available to key decision makers. Employers can Search by Location, Field of Study, or Years of Experience to view profiles without names and contact information, making your personal information secure. Employers then contact Manfield Group USA about their interest in you. We'll only contact you about legitimate opportunities and move you forward in the interview process if you're interested.
How: Candidates, Start by clicking the link below to start building your DragonZoom™ FREE Professional Profile to be added to our candidate database.  Your contact information is secure.  No one, except a Manfield Group USA representative will contact you.
(All name and contact information is hidden from the public and is used only by Manfield Group USA to identify profiles and contact you regarding employment opportunities. Manfield Group USA reserves the right to modify profiles in order to adhere to company and professional standards.)