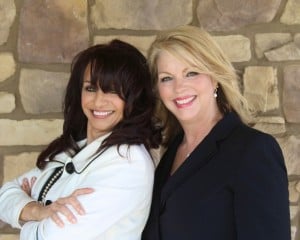 Manfield Group USA, LLC has quickly established a name in the healthcare arena as a top national search firm specializing in the recruitment and placement of Dental professionals. We are NOT a staffing agency. We are a CLIENT-DRIVEN  Dental Recruiting Company focused on long-term permanent placements for our dental clients. We recruit Dentists, Specialists and more for Long and Short term positions. Our services have proven to a viable resource for dental professionals and organizations alike. We also offer dental billing and dental consulting services for single or multi-location dental practices that struggle with monetary goal attainment, employee turnovers, insurances collections and more. Our newest service offers a HIPPA/HITECH assessment for practices to ensure your office is HIPPA/HITECH compliance.
Manfield Group USA specializes in Dentists, Oral and Maxillofacial Surgeons, Periodontists, Pediatric Dentists, Endodontists and Orthodontists for Permanent and Locum Tenens positions
As the co-owners of Manfield Group USA, Judy Mandrell and Terry Wakefield have over 40+ years of dental industry expertise. With our team of nationwide recruiters, we pride ourselves on dedication to excellence for employers and candidates. You're in good hands with Manfield Group USA.
Judy Mandrell:  With over 20 years of experience in the dental industry and recruiting, I have held the position of chief executive officer of a large dental corporation in which I successfully opened and maintained various locations before opening a dental staffing/temp agency serving the DFW area and surrounding counties. I soon expanded and quickly grew my company to include dental consulting services assisting companies with expansions, revenue and growth. Upon sale of my company, Manfield Dental and Medical Group was soon launched.
Terry Wakefield:  With over 20 years of General Dentistry, Specialty practice and Recruiting experience, I have held positions in the dental and medical field including consulting, marketing and high-level sales management positions. As an inventor with an issued patent, I have a keen attention to detail and a problem-solver mentality as is evident in the creation, expansion and continued growth of Manfield Group USA.
Our vision is to understand our clients' needs, partner with them, and deliver high-impact dental and health care talent with proven track records. Our growth and success are a direct result of our vision.
"If you think it's expensive to hire a professional to do the job, wait until you hire an amateur."