"Action is the foundational key to all success."
Manfield Group USA's Dental Practice Assessment and Management Services help increase productivity, profitability and quality of care for your dental office. We identify and implement immediate and long-term dental office management solutions that will take your practice to the next level.
Stuck in a rut? Not attracting enough new patients? Employee issues? Insurance collections percentage lower than 95%? Is your treatment plan acceptance ratios not what they should be?
Any of these issues can seriously affect the bottom line of your practice and your future!
Dental Management Services and Dental
Practice Assessments
Our dental practice assessments and dental practice management are options that are tailored to your practice to your get practice on the right track to attract and retain patients, increase insurance collection percentages, increase your treatment plan acceptance rates, refine productive scheduling, reduce employee turnovers, ensure HIPPA and OSHA compliance and more….All designed with one goal - to increase your revenue! Just as each practice is different, so are the levels of involvement by Manfield Group USA.
Choose from TWO different packages to suit your needs best OR combine packages. Our services are customized for each client's individual goals.
Dental Practice Assessment
Dental Practice Management
All of the Above
ASSESSMENT:    "to estimate or judge the value, character; evaluate" 
A comprehensive dental practice assessment evaluating the clinical, administrative, behavioral, and economic components of your practice
After our Assessment, our detailed Practice Assessment Findings Report brings to life the challenges your practice faces and makes solution recommendations to address these challenges.
MANAGEMENT:    "to bring about or succeed in accomplishing"
Practice Goals

Analysis of overhead, cash flow and operating expenses
Statistical forecasting and goal setting
Monthly practice monitors and recommendations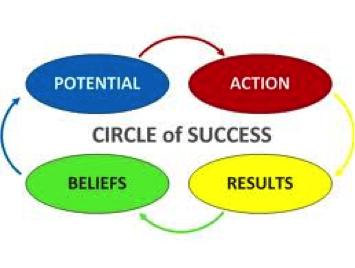 Business Systems
Inter-office Communication
Clinical Policies and Procedures
Hiring and Training Dental Staff
Leadership
SWOT Analysis
OSHA and HIPPA Recommendations
Patient Protocols and Communication
Employee Accountability
Monitoring Revenue, Daily Operations and Goals
Manfield Group USA encourages your team to reach maximum efficiency and productivity with innovative, on-site sessions tailored to the individual needs of YOUR practice. With your customized management program and a specific action plan, on-site training will provide quick and effective results.
Manfield Group USA works together with you to establish immediate and long-term policies, systems and protocols that are designed to establish positive results that will put you on the road to greater success and professional goal attainment!
12 THINGS SUCCESSFUL
PEOPLE DO DIFFERENTLY
THEY CREATE AND PURSUE FOC-- USED GOALS
THEY TAKE DECISIVE AND IMMEDIATE ACTIONS
THEY FOCUS ON BING PRODUCTIVE, NOT BEING BUSY
THEY MAKE LOGICAL, INFORMED DECISIONS
THEY AVOID THE TRAP OF TRYING TO MAKE THINGS PERFECT
THEY WORK OUTSIDE OF THEIR COMFORT ZONE
THEY KEEP THINGS SIMPLE
THEY FOCUS ON MAKING SMALL, CONTINUIOUS IMPROVEMENTS
THEY MEASURE AND TRACK THEIR PROGRESS
THEY MAINTAIN A POSITIVE ATTITUDE AS THEY LEARN FROM MISTAKES
THE SPEND TIME WITH MOTIVATIONAL PEOPLE
THEY MAINTAIN BALANCE IN THEIR LIFE