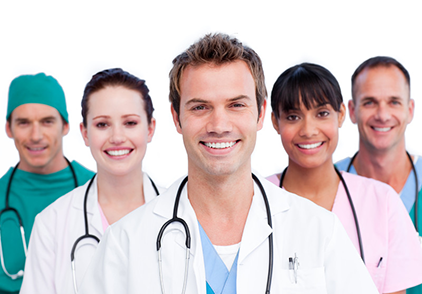 Manfield Medical Group is a national medical recruiting company, specializing in healthcare job placement.  We are the medical division of Manfield Group USA, LLC.
As a premier national medical recruiting company we are very different from a medical staffing company or headhunter. We are CLIENT driven and recruit Physicians, Nurse Practitioners, Physician Assistants, Specialty RNs, Healthcare Executives, Medical Office Managers and more for Permanent and Locum Tenens medical job opportunities nationwide.
With over 30 years of experience in medical and dental consulting, healthcare staffing and medical job placement, we have the connections, partnerships and experience to benefit both Employers and Medical Professionals.
Employers:
Save Search Time, Improve Fit and Retention
By discovering the most qualified candidates for each position, we can save you immeasurable time during the search process and ensure an effective, long-term employment relationship. Our highly trained medical recruiters will get to know the details of your facility's requirements, perform the initial screening and interview candidates to determine if they are an exceptional fit. Then and only then will they be presented as a candidate for your job opportunity.
Employers Contact Us for information and assistance filling your positions.
Job Seekers:
Connect with Top Employers Throughout the U.S.
Our clients choose Manfield Medical Group because of our service and the quality of our professionals we provide. Military healthcare professionals seeking a position after separation are encouraged to contact us about new opportunities!
Confidentially: Your information is always treated with confidentiality.
Fees: We are paid by the practice that hires. There is no cost to you for our services.
REGISTER with us to apply for jobs and to be quickly matched up with opportunities in your desired area.
CONTACT US for information regarding other positions.