By Terry & Judy
Comments Off

on Best Jobs of 2015!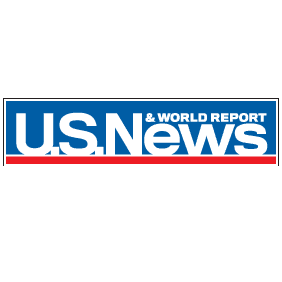 Congratulations Dr. Dentist! According to the 2015 ranking of our nation's best jobs by U.S. News and World Report, you are Number 1! Low unemployment rate, good work/life balance and high income qualify you as the top in the Best Jobs report for this year. Other jobs include Nurse Practitioner, Software Developer and Physician. Not surprisingly, most of the top jobs are in healthcare. Read the entire article below:
Each year, U.S. News faces a tall task: Ranking jobs to highlight those that are better than most. The problem? There isn't one type of worker who wants one type of job to fit one type of lifestyle. But whether you're drawn to work in health care or IT, in a creative field or the business world, certain things ring true: The best job for you holds your interest and pays for your lifestyle. And it's an occupation for which you could get hired to do.
That reasoning fuels U.S. News' Best Jobs rankings. The occupations selected are those the U.S. Department of Labor's Bureau of Labor Statistics predicts will grow the most between 2012 and 2022. Those top 100 jobs, from the industries of business, creative, construction, health care, social services and technology, are then ranked based on projected openings, rate of growth, job prospects, unemployment rates, salary and job satisfaction.
Here are the 10 Best Jobs of 2015.
No. 1: Dentist
In 2014, dentist had a hiatus from being U.S. News' No. 1 job. But it's now back on top, rising from its No. 3 slot in 2014, because it provides a nice blend of factors that make all the difference in the rankings: One, a low unemployment rate of 0.9 percent. Two, decent work-life balance, especially compared to other health care jobs. Three, the take-home pay is simply phenomenal -- in 2013, dentists earned an average salary of $164,570 and a median salary of $146,340. And four, the BLS predicts there will be 23,200 new job openings cropping up at a rate of nearly 16 percent between 2012 and 2022.
No. 2: Nurse Practitioner
Nurse practitioners record medical histories, make diagnoses and prescribe medications. And they have excellent job prospects, since health care reform has escalated hiring demand. According to the BLS, employment growth for U.S. News' No. 2 job will swell at lightning speed; by the numbers, expect 37,000 new openings appearing at a rate of 33.7 percent between 2012 and 2022.
No. 3: Software Developer
Yes, two health care positions rose above software developer, last year's No. 1 job. But software developer has by no means been ousted. This occupation, which involves overseeing the design and implementation of computer operating systems and applications, is still coveted among information technology jobs. The employment rate is good, as is the salary -- average annual earnings for 2013 were above $96,000, and developers earned a median salary of $92,660 that same year. The BLS predicts there could be more than 139,000 new software developer jobs by 2022.
No. 4: Physician
Being a physician is more than good on paper. Job prospects are outstanding, particularly if you're willing to work in a rural and low-income area, the BLS reports. Plus, openings should spike by nearly 18 percent between 2012 and 2022. For 2015, this occupation rose four slots to the No. 4 position due to two things: its current, ultralow unemployment rate of 0.7 percent and the very attractive paycheck. Internists, or the physicians who diagnose and treat diseases and illnesses, made an average salary of $188,440 in 2013 and a median salary of $186,850.
No. 5: Dental Hygienist
The BLS predicts new dental hygienist positions will open at a rapid-fire rate of 33.3 percent. Vanity inspires us to visit the dentist more -- members of the baby boomer population, their kids and grandkids all take better care of their teeth than previous generations -- but that same vanity also spurs increased openings for dental staff to clean and treat teeth.
No. 6: Physical Therapist
This is a versatile profession. Physical therapists might work in a private practice, a health clinic or a hospital. Their patients range from athletes, to people recovering from stroke to those in cancer treatment. The BLS predicts employment for the No. 6 job will grow 36 percent between 2012 and 2022 because more qualified PTs are needed to work with the vast, aging baby boomer population.
No. 7: Computer Systems Analyst
In layman's terms, computer systems analysts are IT project managers. They must have the expertise to do cost-benefit analysis of the best software and hardware to use for a particular organization or project. They have to be the liaison between the programmers, engineers and key business stakeholders. And they must be able to get in the weeds to test and analyze computer systems. It's intense work, and the skills needed to do this job right are in demand. The BLS predicts 24.5 percent employment growth for the No. 7 job.
No. 8: Information Security Analyst
We as a tech-dependent society constantly volley our personal information out into the ether, better known as the Internet, so of course security issues arise. And of course professionals are needed to better safeguard the computer networks that house all our secrets. The BLS predicts our No. 8 job will grow at an astounding rate of 36.5 percent between 2012 and 2022.
No. 9: Registered Nurse
Registered nurses are the personnel patients have the most interaction with and can sway the experience of receiving quality medical care from exceptional to disastrous simply on the strength of their skills. But this isn't why this job ekes the No. 9 spot. It's the occupation's low unemployment rate of 2 percent and the BLS' staggering prediction that more than 525,000 new nursing positions will be created between 2012 and 2022.
No. 10: Physician Assistant
Physician assistants aren't also-ran medical professionals who treat you when the doctor is too busy. They're well-trained personnel who diagnose ailments, analyze test results, monitor patient progress and prescribe treatment and medicine. Their skills and training are imperative to fulfill the growing need to see and treat more patients due to an aging population and the flux of health care reform. The BLS predicts 38.4 percent growth for the No. 10 job between 2012 and 2022.
Til Next Time...
Terry & Judy