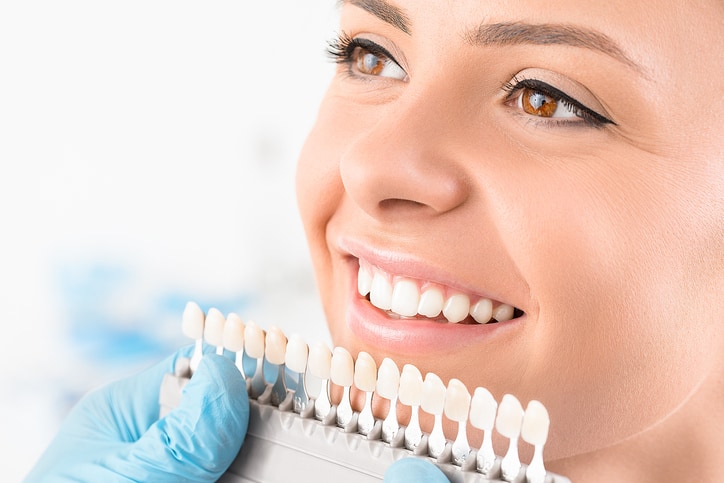 Dental implants, crowns, and veneers are a common dental procedure. Dentists all across the country perform them numerous times per day, as they are a great way to restore confidence in your smile. One question that most dentists get asked before performing this procedure is "Can I whiten them?" We're going to answer that question for you and, maybe we can answer a few more that you might have.
When you visit a dentist for your initial meeting to discuss replacing a missing tooth, one of the first things they will do is take pictures. They will also analyze the coloring of your teeth so the new tooth is as close to the color of its neighbors. Once your implants, crown or veneer is put in place, you won't be able to whiten it. Implants, crowns and veneers are made out of different materials that resist staining and do not absorb chemicals used in whitening products.
Take-home teeth whitening products will not work on porcelain or the bonding materials used. Once they are in your mouth, you will not be able to change the coloring. If you use whitening products afterwards, your natural teeth will become brighter, making it clear which teeth in your mouth are real and which ones aren't.
We recommend planning ahead before you decide to have major tooth replacement work done. Since dentists will use your current color shade to determine the implant's resin color, that allows you to whiten your teeth up until the procedure is done.