By Kelly Boyle
Comments Off

on Sleep Apnea and Oral Health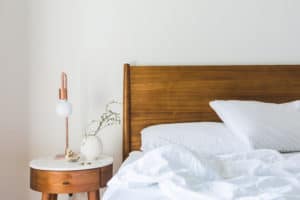 While sleep apnea comes with obvious symptoms such as gasping for air, it can also yield other less obvious symptoms that impact other areas of your health. Sleep apnea has been connected to mental health disorders such as depression and anxiety along with oral and circulatory health.  These less prominent symptoms are not as easily identified without a healthcare professional. Both a primary care or family doctor or dentist can identify sleep apnea in patients who are at risk however, your dentist will look for different indicators of sleep apnea based on your oral health.  
Oral health symptoms of sleep apnea include an enlarged uvula, tongue, and tonsils. If these symptoms are present, it may also increase the risk of diabetes, high blood pressure, and heart disease. Less severe symptoms include fatigue, dry mouth, snoring, and GERD.   
Improving one's oral hygiene can reduce the risk of symptoms of sleep apnea so follow a regular brushing routine to maintain optimal wellness!